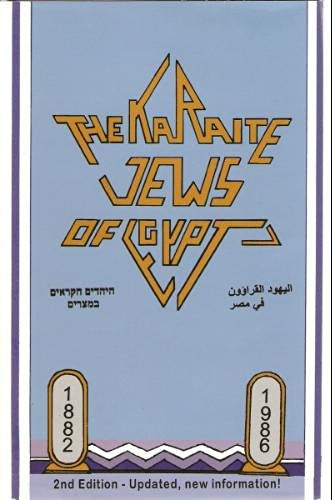 The Karaite Jews of Egypt: From 1882-1985 (Second Edition)
Mourad El-Kodsi's masterpiece is available once more, with a limited number of copies of The Karaite Jews of Egypt (Second Edition). This book is relied upon by laymen and academics alike and is the only English language description of how the community lived in Egypt. El-Kodsi does a wonderful job integrating primary sources and personal experiences. The books also contains pictures and description of ritual.
This book currently sells on Amazon for over $80 (as of September 12, 2016), but we are making it available to you at a much more affordable price.
*NOTE: This work was not produced by The Karaite Press. Because we are selling our excess inventory, we do not accept returns on this product.*
Additional Details:
Binding: Hardcover
Size: 6*9
Language: English (with Hebrew, Arabic, and French scattered throughout)
Pages: >350
---
Share this Product
---
More from this collection