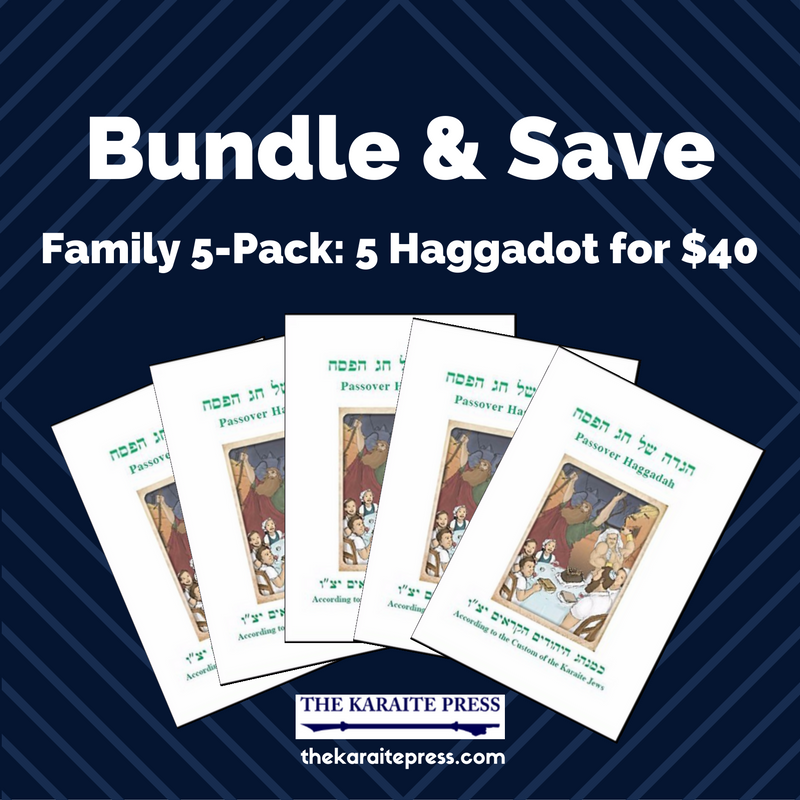 Family Five Pack: 5 Haggadot (Egyptian Karaite Tradition)
Interested in purchasing 5 haggadot? This bundle is for you! 
This new Karaite Jewish haggadah is sure to add joy to your Passover feast. This edition contains Hebrew text, English transliteration and translation, as well as some religious notes regarding Karaite Passover customs. A careful collaboration between the Karaite Jewish communities in Israel and the United States, this haggadah is an illustrated and modernized rendition of the traditional Egyptian Karaite Jewish haggadah.

Binding: Perfect
Dimensions: ~6*8.5
Pages: 89
Languages: English, Hebrew, Hebrew Transliteration
**Note: Credit must given to the members of the Karaite Jews of America and the Karaite Jews of Israel who created this work. This book was not developed by The Karaite Press team. The Karaite Press hopes to bring other historical Karaite Jewish haggadot to the market. **
---
Share this Product
---
More from this collection